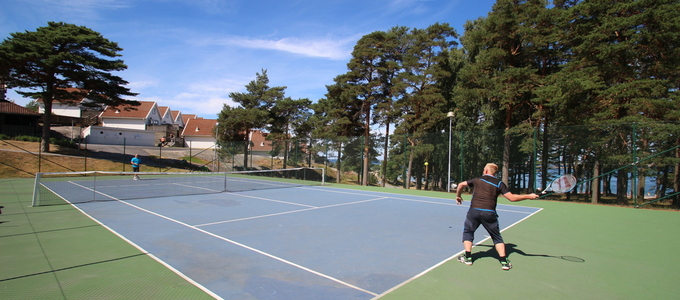 Activities
Capri is located at Strömstads finest seaside resort with sandy beaches and wonderful cliffs.
The complex offers a swimming pool, children's pool and a sauna. It also offers tennis, miniature golf, boules and table tennis and multisport court for various ball sports such as field hockey, basketball, soccer and more.
We offer clubs, balls, rackets, etc. for hire.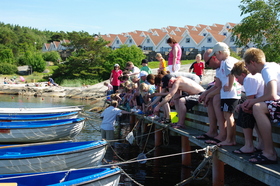 You can also rent a motorboat at the reception.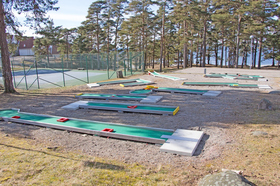 There is a playground on the beach. On the rocks are more prepared barbecue places. Furthermore, there is a large dance floor with electrical outlets.
Capri is also a jogging track and a footpath in to Stromstad. Short to Chain Ferry, you can borrow from reception. Additionally, you can go fishing from Capri's own dock. In summer you can buy freshly boiled crabs on the bridge.
Please visit the Koster Islands and Koster Marine National Park. It is well worth! Boat goes from Stromstad (Västtrafik). Do not miss Tjärnö marine biology.
Within easy distance there are walking trails and wonderful nature.
For the nightlife in Stromstad, it is about 6 km.
Golf Clubs nearby.
Strömstad GK 3 km from the plant.
Dynekilens GK 9 km north on the E6.
Mjölkeröds GK 18 km south on the E6.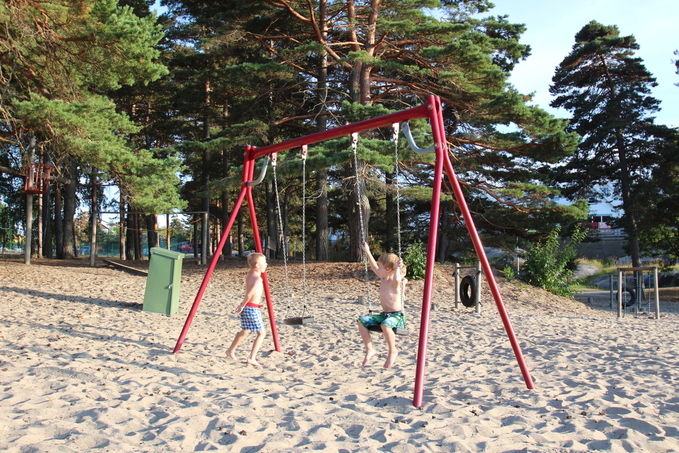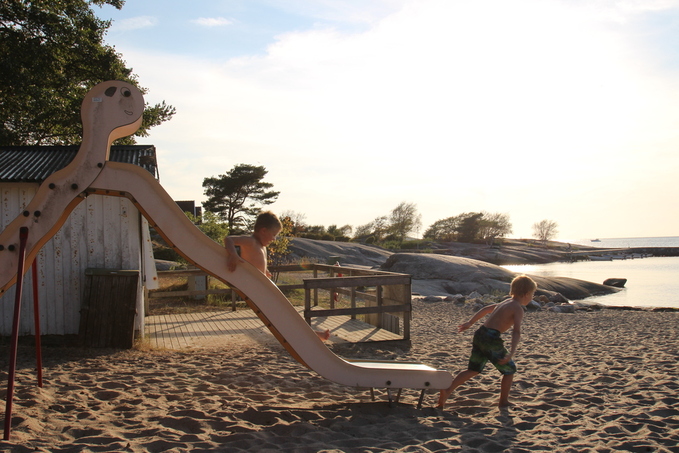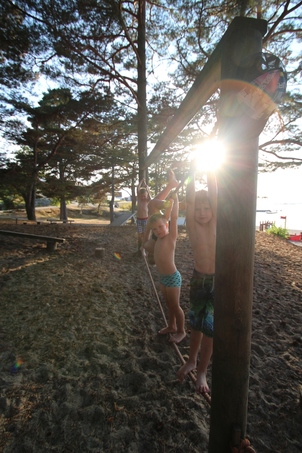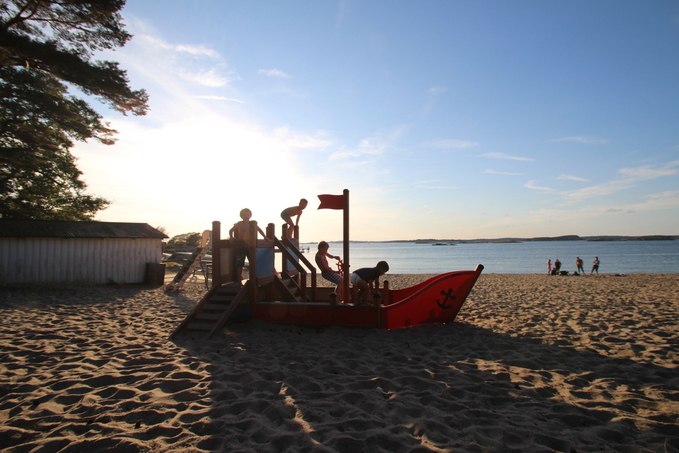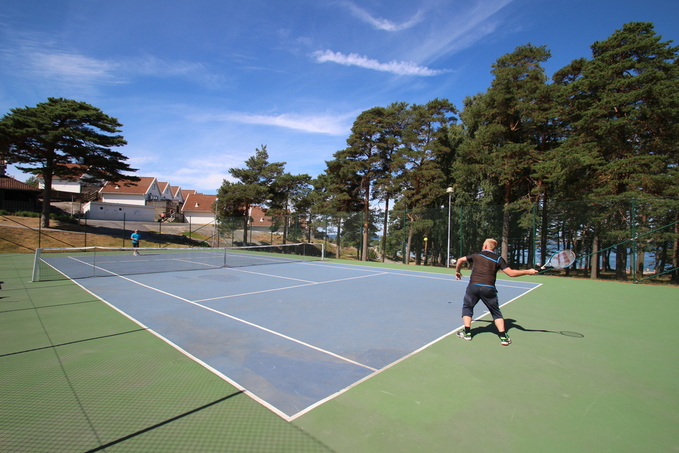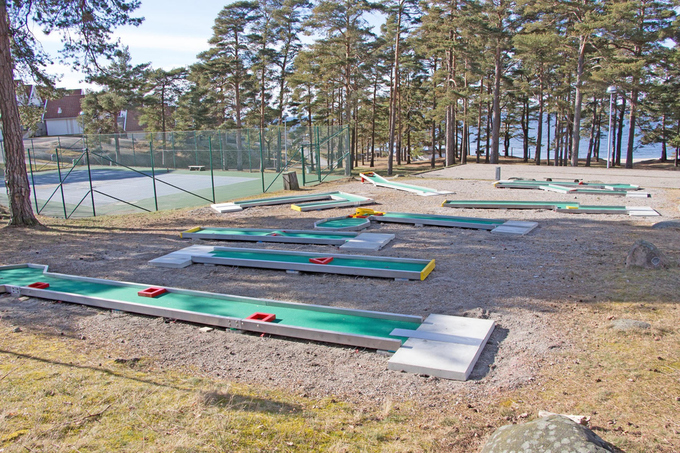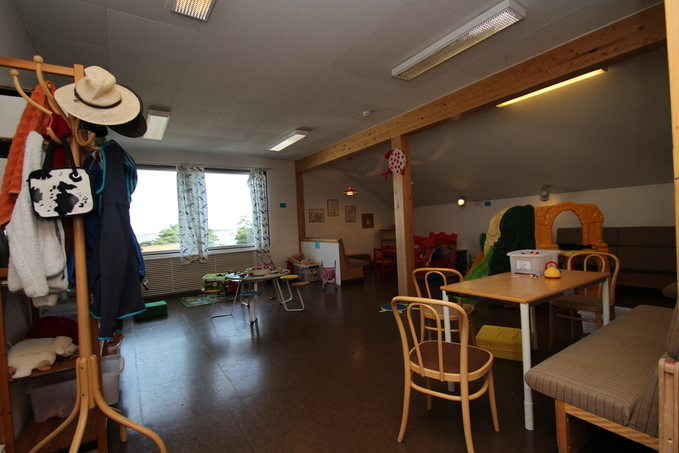 Playroom i service building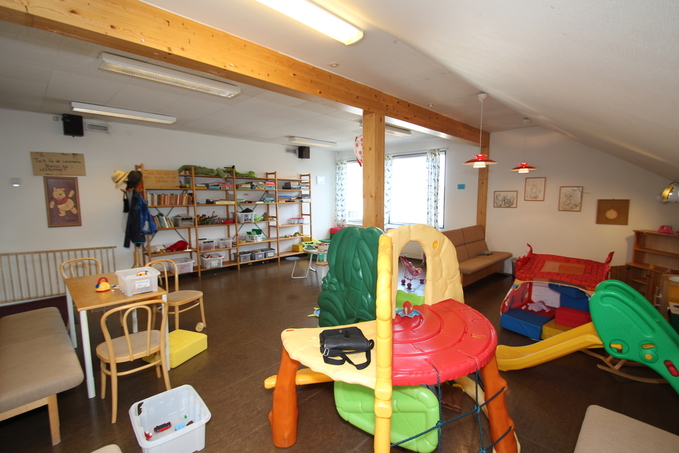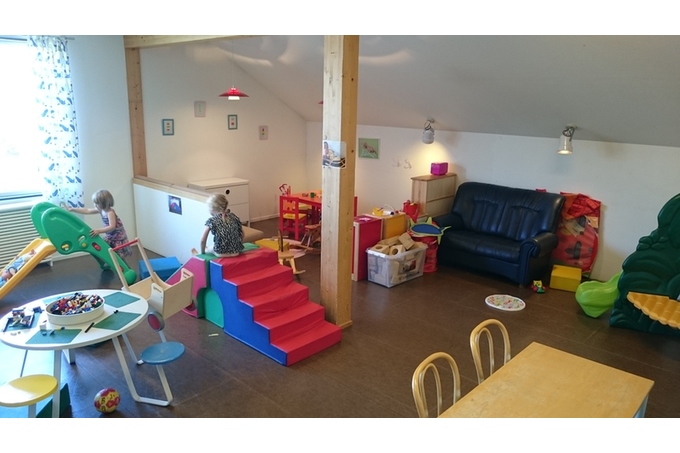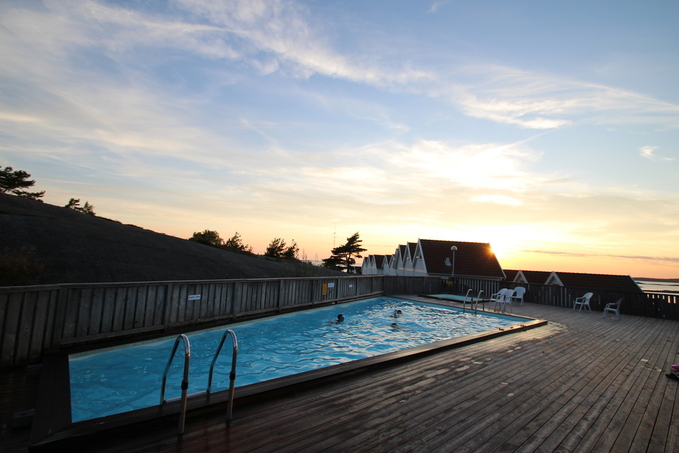 Evening near the pool in the sunset