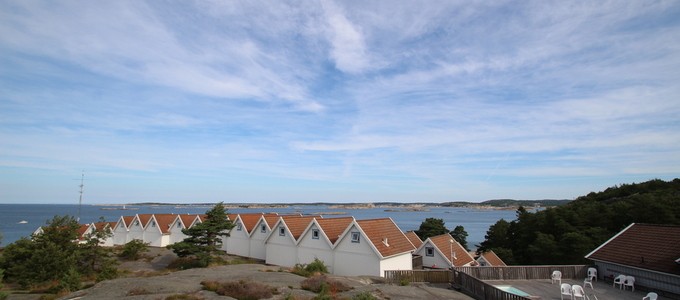 CAPRI - unique holiday houses on the west coast
Capri is a housing cooperative consisting of 89 houses and a service center. The resort is located by the sea and in close proximity to a nature reserve.
The plant was opened in 1978. Over the years the buildings have been renovated and modernized. Everything has been carefully restored to preserve the authentic environment and maintain the solid quality.
Situated close to Stromstad, the sea and the beautiful nature in Bohuslän makes Capri a very unique facility.
CAPRI - a holiday paradise in Bohuslän
Bohuslän in April-May. The sun warms already firmly. The ocean and the beach and cliffs has a new hue. The germination and sprouting. The birds have returned. The air is fresh, full of sound and beautiful scents. Nature dresses in fresh new colors.
June, July and August. The sun. The salty and warmer water with glittering waves. The smooth pink and gray rocks with the lovely floral display in the crevices. The soft, warm sand. Could it be any better?
September and October with the glorious Indian summer days. The air is clear and shimmering. The summer heat lingers long in rocks and the sea. In the forests grow berries and mushrooms. Nature explodes in colors.
Bohuslän is a generous landscape. The free fishing you have access to all year around.